Talentree enlisted us to help with their logo design.  We went through various iterations before finalizing on the style of the tree they wanted to use.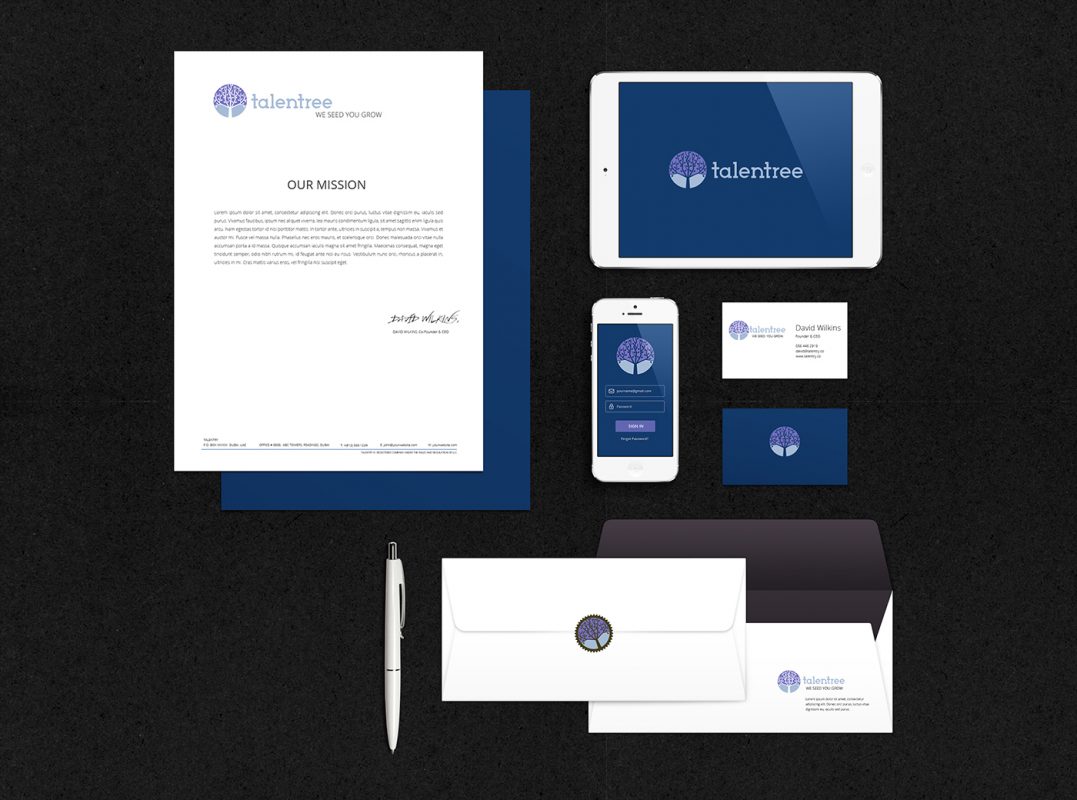 Brand identity
Define Your Voice
We worked with the Talentree Founder to define the concept and voice he wanted in his company.  The image his clients would see when they interact.
A Brand That Responds Across All Formats
The importance of having a brand identity that translates into every setting is vital today.